PRR 470249 SPECIAL FLAT/WELL CAR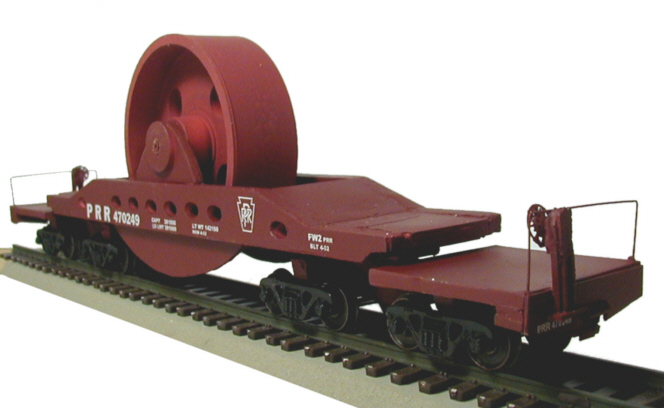 Our HO Scale Model
Our S Scale Pre-production model
This is a model of Pennsylvania railroad's PRR 470249 special well car for carrying a large, unique loads. The model consist of resin castings and styrene but less trucks and couplers. It is simple to construct in an evening. The kit includes load, decals and photo illustrated instructions. The kit is designed for the hobbyist wishing to model the many unique cars that appeared in the 1940's into the 1950's.
Specifications
Capacity
381,000 lbs.
Light Weight
142,100 lbs.
Load Limit
381,000 lbs.
Number of axles (33" wheels)
8
MSRP $49.99USD
To Buy this model, Click on Add To Cart
To complete purchase Click on View Cart.