LINDE 28,000 GALLON HYDROGEN TANK CAR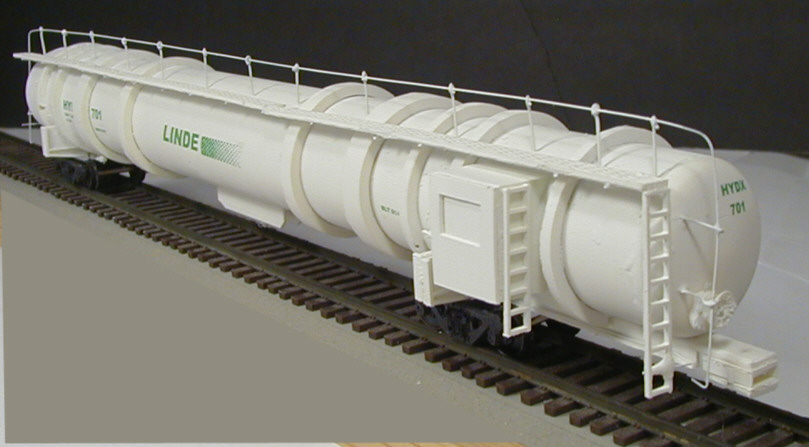 This i s a very large long wheelbase tank car. It is unique in that the trucks are not centered the same at each end. The kit includes all parts for making the basic car which includes the tank, ends, bolsters and coupler pockets.
Our policy is not to provide parts that make us dependant on other suppliers. Therefore, metal parts such as handrails are not provided. Your local hobby store can help you get detailing items, trucks and couplers.
MSRP $34.99USD
Sold less trucks and couplers.
You may purchase this item through PayPal even if you are not a member of PayPal. Just click on the OK button to start the process.
To Buy this model, Click on Add To Cart
To complete purchase Click on View Cart.