PTRX 7004 CRYOGENIC TANK CAR KIT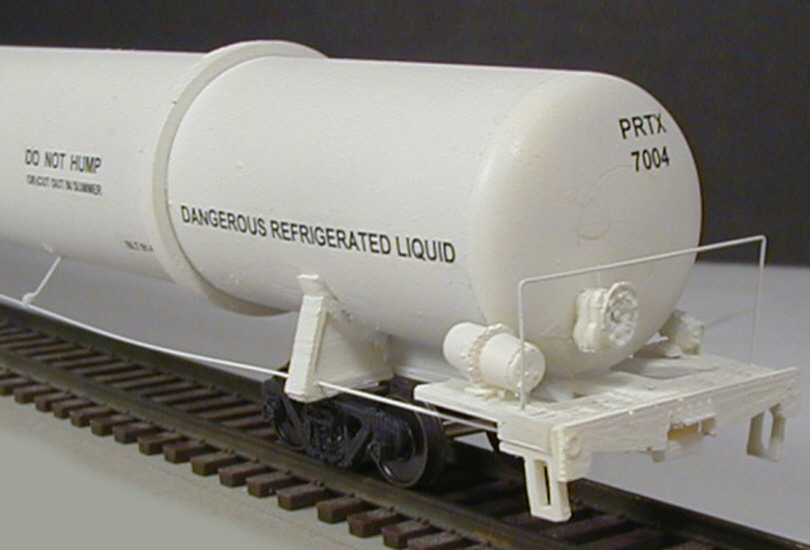 This is a unique car used to haul ethylene which must be kept cool - or else. The car does not have the usual dome and turret components found on most tank cars. Instead it has a control cabinet on the side of the car used for loading and unloading. One of the features of this car is the large reinforcing rings at each end of the car.
Our policy is not to provide parts that make us dependant on other suppliers. Therefore, metal parts such as handrails are not provided. Your local hobby store can help you get detailing items, trucks and couplers.
MSRP $34.99 USD
Sold less trucks and couplers.
You may purchase this item through PayPal even if you are not a member of PayPal. Just click on the OK button to start the process.
To Buy this model, Click on Add To Cart
To complete purchase Click on View Cart.